Tuesday Afternoon Dog Walking Report: I get nipped
I stopped by BARCS yesterday after lab and walked a lot of dogs, many of whom are currently listed on the BARCS website. I was pleased to see that there were several other volunteers there so I was able to focus on dog walking and finish up the dogs that hadn't been out that day.
I took this lovely lady, Queen, into the dog runs and she ran up and down the fence with another cute dog that looks a lot like her.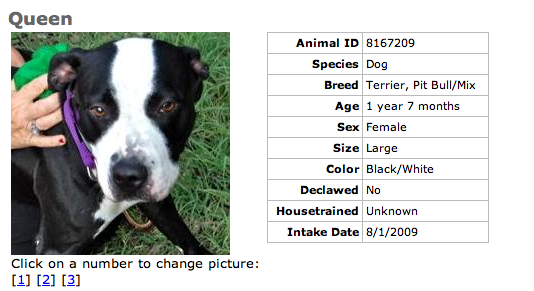 I also walked Buster, who has one sky blue eye and one brown eye. He pooped six times! That is a record for me. I was unprepared as far as plastic bags so I had to remember where they all were and go back and get them. He seemed quite relieved after that.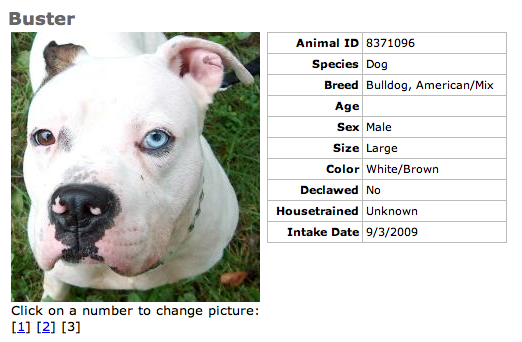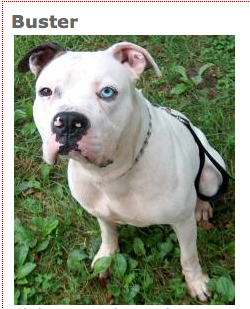 Hershey was excited to go out, and he pulled me around with his nose in the ground. I think he looks like a teddy bear.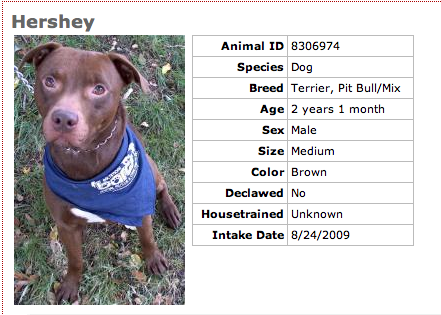 Unfortunately the excitement level of a couple of dogs escalated to the point that they were jumping up on me and nipping. This was the first time I've had this happen to me, although I've been expecting some dogs to test me like this. One dog, Lorenzo, I've walked before and never had a problem. But he got really riled up and jumped all the way up to my armpit and nipped at my arm. I was not pleased, but I was able to get control of the situation and bring him back inside. He's a good boy but I think he just really needed to burn off some steam. Here he is looking cute: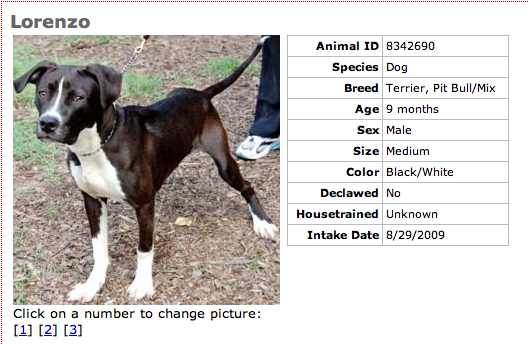 I also met an adorable 10 month old named Prescott. Unfortunately he doesn't have a photo yet but I'll keep checking to see if it's been updated. His coat was very unique – it was a bright orange and black brindle that made him look kind of like a tiger. he had white on his face and all four paws. And he had kind of long ears for a pitbull mix. He was sooo cute and sweet. After I got him outside he just stopped and wanted to snuggle. I crouched down and he rested his chin on my thigh, all the while his white tipped tail was wagging. I decided to take him over to the picnic table and just have a little cuddle session. He was precious. I'd take him home in a second!