Posted in
Uncategorized
on October 4th, 2009 by katie –
Be the first to comment
This Saturday BARCS had a booth at the Fell's Point Festival. It was a big success! We had a great location on the corner of Broadway and Lancaster and it was a beautiful day. We got lots of traffic! I was there from 9-3 along with 3 other volunteers and we had a constant stream of people. We promoted BARCStoberfest to everyone who walked by with a dog, and tons of people stopped to pet the two dogs we had available for adoption.
One of the dogs we brought, James, was super popular. People were all over him, kissing him, and carrying on about what a good boy he is. The other dog was Marla, who is a small, shy pittie girl. Marla just came in as a stray a few days ago, but she is very sweet and was very popular with the festival goers. I think that we got at least one application for James, which is great. James has already been adopted twice; once by someone who realized they couldn't afford to care for his skin allergy, and another time by a woman who's landlord changed his mind about allowing dogs. It's about time for James to get a forever home!
We also had plenty of donations! People were stuffing all kinds of bills in our little donations box and we had to keep emptying it out. I think we did a great job of promoting the shelter through the dogs we had there, the adoption book, and the info fliers. All in all, I think it was a very successful event for BARCS!
Here are some photos: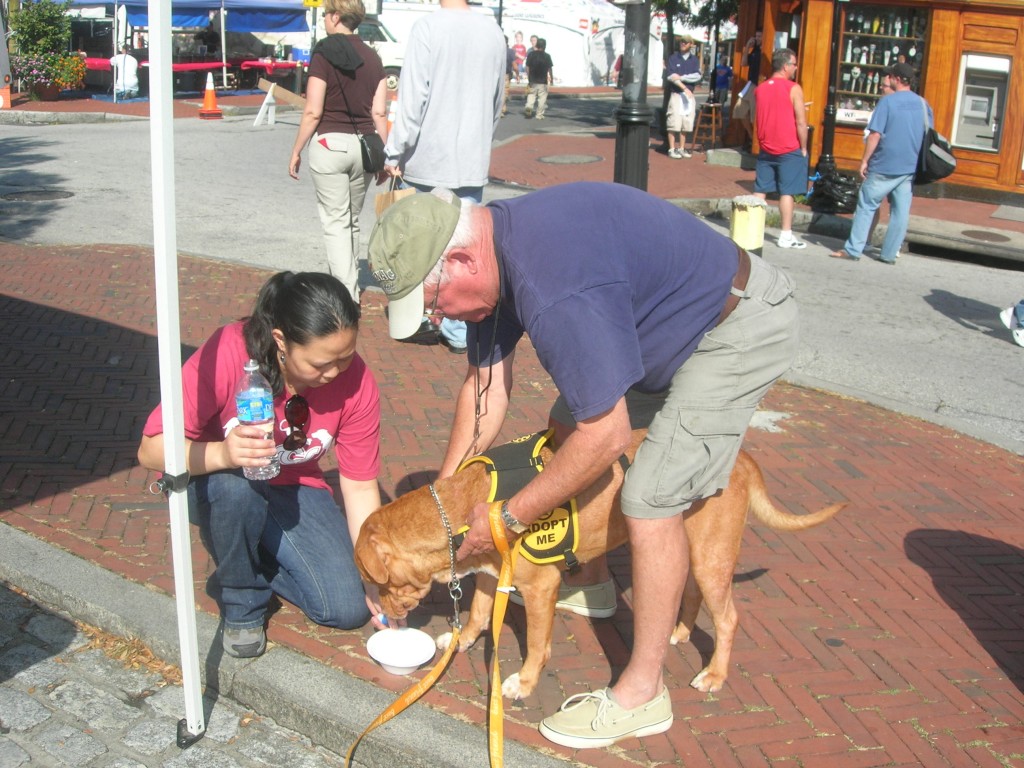 This is James with two volunteers wearing his "adopt me" vest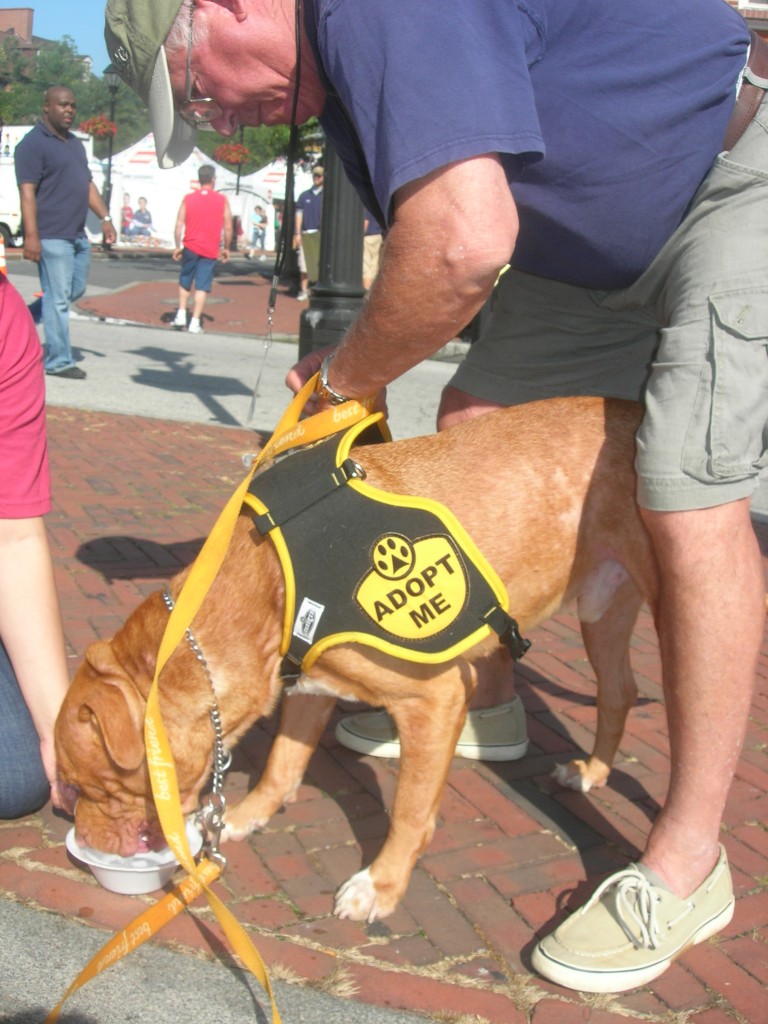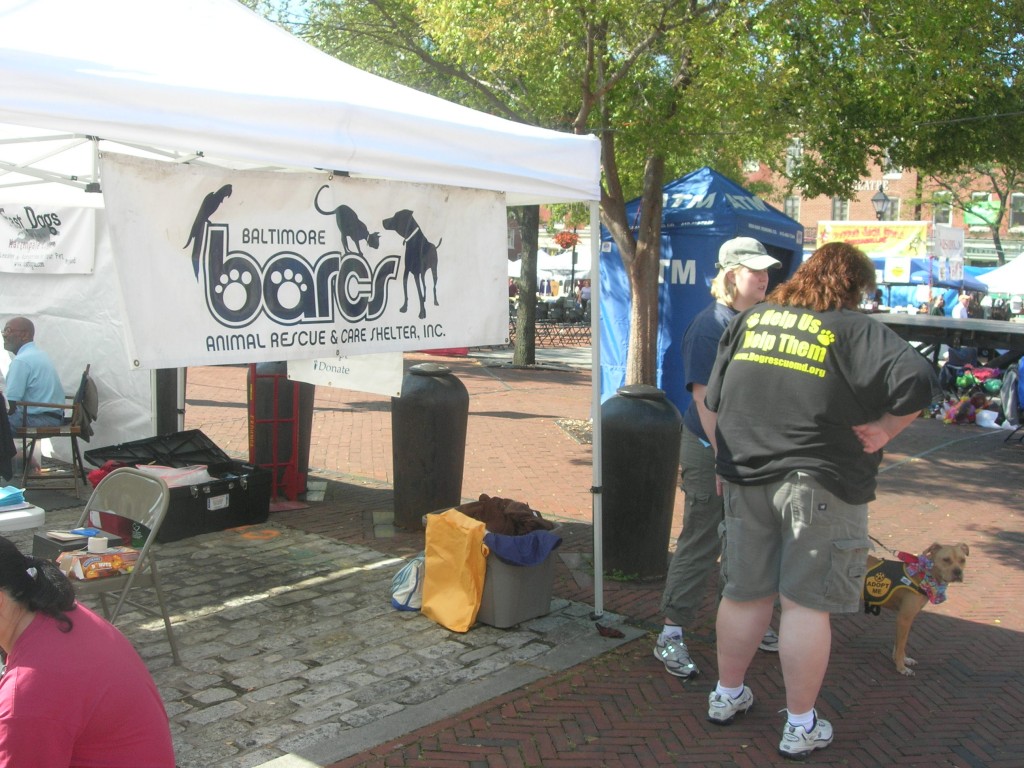 Little Marla with an admirer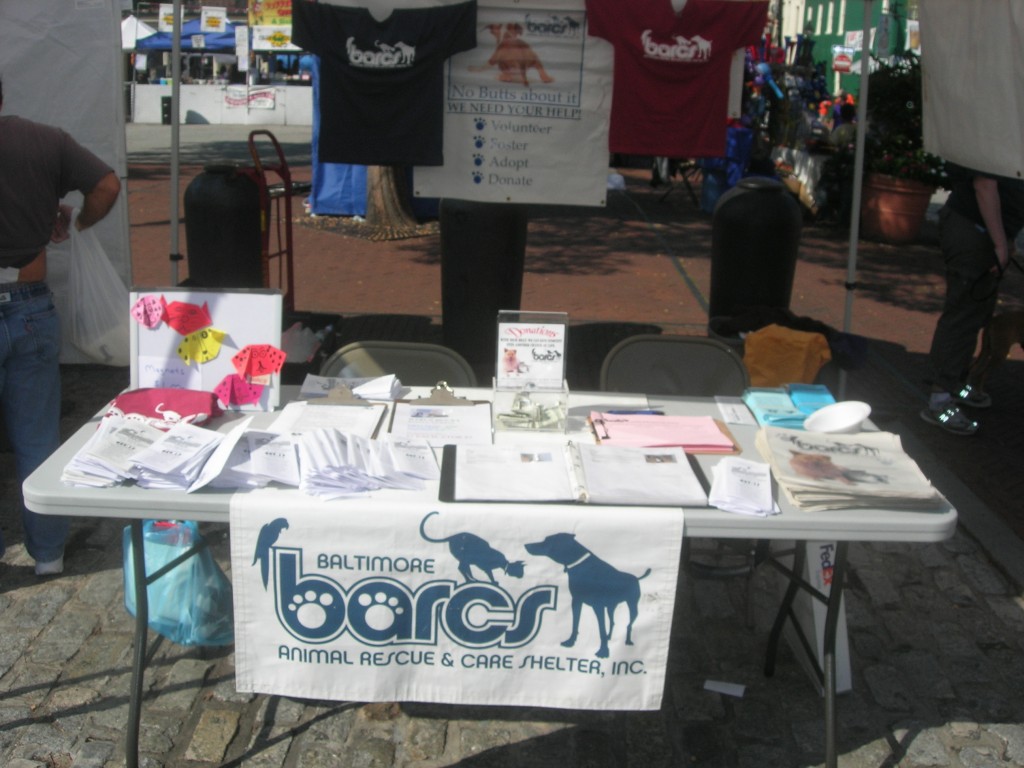 The BARCS booth